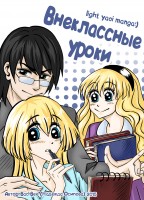 Внеклассные уроки (Yaoi Manga)
by

Nadezhda Osipova
«Внеклассные уроки» Диана влюблена в Альберта. И чтобы ему понравиться, решает пригласить его позаниматься с ней математикой. И Альберт влюбляется! Вот только не в нее, а в внезапно приехавшего погостить брата Дианы...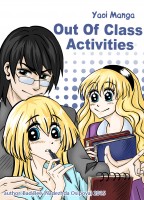 Yaoi Manga. Out Of Class Activities
by

Nadezhda Osipova
Diana is in love with Albert. And to make him fancy her, she decided to invite him over to help do maths. After that, Albert does fall in love! But not with Diana, but with her brother who suddenly came visit her...