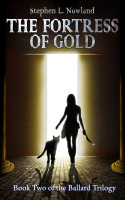 The Fortress of Gold
by

Stephen L. Nowland
(5.00 from 1 review)
Aislin Ballard and her companions journey south in pursuit of the man behind the assault on her home town. Together, they must cross dangerous desert lands, brave bizarre magic and avoid clashing armies as they travel to the legendary mountain city of Aurumgaard where they risk being swept up in regional events beyond their control.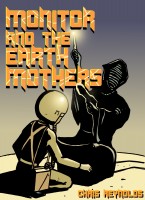 Monitor and the Earth Mothers
by

Chris Reynolds
Devastating Sci-Fi Comic strip. Programmer David Zune was the computer programmer who installed proprietary software into the newly-acquired Manual Handling Ltd "EM - Earth Mother" robot series to prevent a renationalisation attempt. During this work, he extended the Earth Mothers' vocabulary. This new vocabulary included the alternative meaning of how to "take care" of someone. Add to Cart!
Related Categories