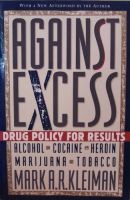 Against Excess
by

Mark Kleiman
(5.00 from 1 review)
Mark Kleiman cuts through the rhetoric of the war on drugs and the legalization debate to discuss the practical options to control a wide range of substances. Both drug-taking and drug-control can be done to excess, and "Against Excess" shows how we can limit the damage done by both errors. It argues we need a middle ground: "grudging toleration" -- neither prohibition nor full legal availability.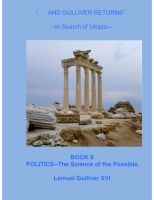 "And Gulliver Returns" Book 8 Politics--the Science of the Possible
by

Total Health Publications
Dr. Singh of the university assists the commander and his friends to see how people are motivated through political techniques-- such as fear, violence, sympathy, lying,etc. Our values and psychological motivations are used by others to manipulate us and by us to manipulate others. What techniques might be best to move people to do something about global warming and overpopulation?