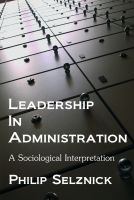 Leadership in Administration: A Sociological Interpretation
Foundational study of how organizations work and how leadership promotes them. Long cited by scholars in many fields and assigned in classwork in many departments, this book is considered to have virtually created the field of institutional-leadership management. Beyond the usual platitudes and generalities of leadership, this book takes a realistic look at what successful management means.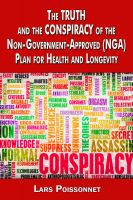 The Truth and Conspiracy of the Non-Government-Approved (NGA) Plan for Health and Longevity
(2.50 from 4 reviews)
Those in control (TICs) do not want me to publish this book and they don't want you to read it. This book exposes the real reasons why the world is getting fat and fatter and why your health is going from bad to worse. It's all a plan to control you and those you care for including past, present and future generations.The pandemics of malnutrition, obesity and type 2 diabetes have been planned!