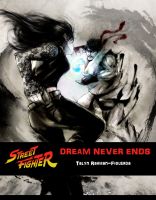 Street Fighter: Dream Never Ends
by

Talyn Rahman-Figueroa
After destroying a Japanese fishing village in a possessed state, veteran martial artist Ryu Hoshi struggles to comprehend why the simple presence of an actress ignites the dark arts within him. Finding himself in a sea of confusion and doubt, Ryu must re-open his past to uncover the truth.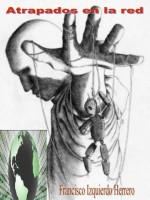 Atrapados en la red
by

Francisco Izquierdo Herrero
A pesar de que la historia transcurre prácticamente en una sala de Chat y el título pueda hacer creer que se trata de estar atrapados en Internet, nada más allá de la realidad; ya que si, en vez del título, analizas la imagen: el hombre representa a los que ostentan el poder, la marioneta, a los políticos y el mundo representa a los que estamos atrapados en sus redes...