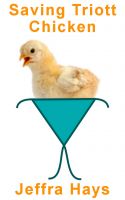 Saving Triott Chicken
(5.00 from 1 review)
A lost baby, saved and adored -- though jealous rivalry can never be ignored. Mixtures of pictures plus photos restored, warm chicken verse, prose is even worse. Feathered love, orange toes, Triott Chicken knows.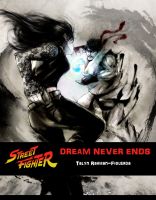 Street Fighter: Dream Never Ends
After destroying a Japanese fishing village in a possessed state, veteran martial artist Ryu Hoshi struggles to comprehend why the simple presence of an actress ignites the dark arts within him. Finding himself in a sea of confusion and doubt, Ryu must re-open his past to uncover the truth.