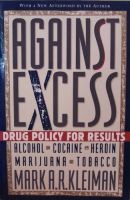 Against Excess
(5.00 from 1 review)
Mark Kleiman cuts through the rhetoric of the war on drugs and the legalization debate to discuss the practical options to control a wide range of substances. Both drug-taking and drug-control can be done to excess, and "Against Excess" shows how we can limit the damage done by both errors. It argues we need a middle ground: "grudging toleration" -- neither prohibition nor full legal availability.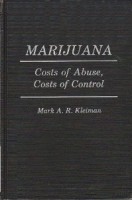 Marijuana: Costs of Abuse, Costs of Control
(5.00 from 1 review)
This authoritative and objective analysis of US drug policy by Mark Kleiman (Public Policy | UCLA, and Harvard alumnus) explains how to choose among alternative ways of enforcing marijuana laws at the federal level.