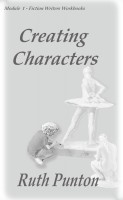 Creating Characters
by

Ruth Punton
Creating Characters Is the first 2 chapters of the complete course called Fiction Writer's Workbook .This book deals with most issues faced by aspiring writers when starting out and for building characters out of the air. It includes notes on, and exercises in the introduction to writing, setting up to write, how to create dynamic characters.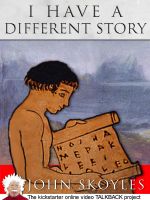 I have a different story
by

John Skoyles
Literate ordinary people are not easily bambazzled. This free ebook is part of the Talkback project that through animated videos, ebooks and a 130,000 book tells the history and science of the technology that fires up or kills talkback. Kickstarter is been used to obtain funds to create the video series. This short ebook is a sample of the big book (it is a reward) for potential pledgers.