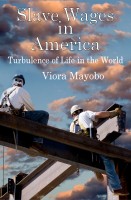 Slave Wages in America - Turbulence of Life in the World
by

Viora Mayobo
Early in life we are introduced to school as a means to learn, acquire knowledge, get informed, and get educated. Illiteracy becomes more of a curse and an outdated way of life. Hence, the procedure of learning begins and incorporates a large portion where the activity of humanity is founded.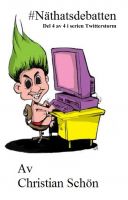 #Näthatsdebatten Del 4 av 4 i serien Twitterstorm
by

Christian Schon
Del 4 i serien Twitterstorm består av en tvärvetenskaplig forskningsrapport och studiesammanställning. Där man kommer att studera vilka slutsatser som man kan drar av det här rådata materialet som finns och som förekommer i samtliga dessa tre e-böckerna om #MänNätHat, #NätHat och #NätKärlek. Den tvärvetenskapliga forskningsstudie rapportsammanställningen kommer att publiceras här när den bli klar.