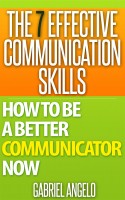 The 7 Effective Communication Skills - How to be a Better Communicator Now
Want to be a better communicator and improve your communication skills? Want to stop being unheard but instead better articulate your thoughts and messages across clearly to others to get the outcome you want? Discover the 7 essential skills and how to improve them step-by-step to be a much more effective communicator right now!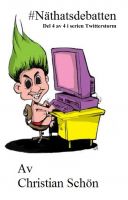 #Näthatsdebatten Del 4 av 4 i serien Twitterstorm
Del 4 i serien Twitterstorm består av en tvärvetenskaplig forskningsrapport och studiesammanställning. Där man kommer att studera vilka slutsatser som man kan drar av det här rådata materialet som finns och som förekommer i samtliga dessa tre e-böckerna om #MänNätHat, #NätHat och #NätKärlek. Den tvärvetenskapliga forskningsstudie rapportsammanställningen kommer att publiceras här när den bli klar.