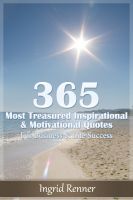 365 Most Treasured Inspirational & Motivational Quotes for Business & Life Success
Get "the secret" into being successful in life. My goal is that the 365 quotes I have put together for you will all be relevant and timely at some point in your life, and that you will refer back to this book for inspiration when you most need it. Rest assured that many of the people you view as successful and as having all they want in life have needed encouragement and motivation at some point.
Teachnology
Teachnology is a ground breaking book guiding educators in the development and to think critically and how to develop standards-based lessons, activities, and projects with use of the higher order thinking skills to fully develop your students thinking skills and potential. Important strategies and tips for effective student learning are also included in this must-have book.