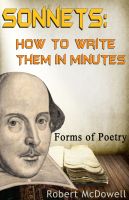 Sonnets: How To Write Them in Minutes
by

Robert McDowell
The favored poetry form of Shakespeare comes to modern life for all writers in this splendid Guide. McDowell's examples and exercises effortlessly lead the reader/writer into the intricacies of the English, Italian and Spenserian sonnets to original compositions. This book is informative and fun.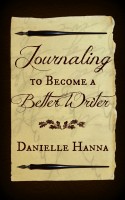 Journaling to Become a Better Writer
by

Danielle Hanna
You've heard it said, "Good writers keep journals." But are you exploiting everything your journal has to offer? Relieved of the burden of creating a story, you can focus on simply telling it well. Learn how to sketch from life models through seven techniques you can practice in your journal and apply directly to fiction.