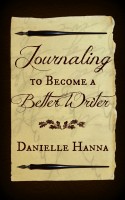 Journaling to Become a Better Writer
by

Danielle Hanna
What do your novel-in-progress and your journal have in common? Maybe more than you think. Your life, after all, is a story. The tools you need to take your craft to the next level may be hiding right under your nose.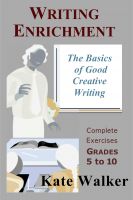 Writing Enrichment - The Basics of Good Creative Writing
by

Kate Walker
(5.00 from 1 review)
NOT another book about coming up with ideas for stories, but how to actually WRITE them! These exercises are crafted around the specific process whereby students learn to write. (See introduction.) Low stress for teachers & students alike. No pre-class prep. Open the booklet & read. Also suit homeschoolers. A radically new approach, originally developed for students with learning difficulties.