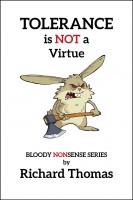 Tolerance is NOT a Virtue.
by

Richard Thomas
Why our modern idea of 'Tolerance' is a destructive vice, rather than a helpful virtue. In the first of a series called 'Bloody Nonsense', the author explains how to free our thinking and behaviour from the grudging acceptance of things we disagree with, and helps us towards the freedom to stand up against things that are wrong.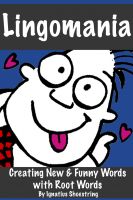 Lingomania
by

Ignatius Shoestring
Lingomania is the 21st century incarnation of one of history's finest traditions – making stuff up. In this case we're referring to making up words using the insights provided to us in the original manuals of Lingomania. It is the art of using root words to create new words and using them to impress, insult or entertain yourself and others.