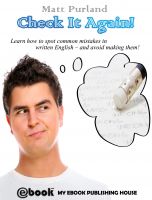 Check It Again!
Learn how to spot common mistakes in written English – and avoid making them! We all need to write to communicate with others. This book shows you how to improve your written English by avoiding the mistakes that the professionals make. ALSO INCLUDES OUR EXCLUSIVE A-Z OF ENGLISH GRAMMAR WORDS!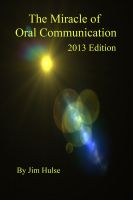 The Miracle of Oral Communication
(5.00 from 2 reviews)
The Miracle of Oral Communication is an easy to read book on public speaking in the digital age. Jim Hulse explains the formula for excellent speech making. He outlines the basic concepts on controlling speaker's anxiety, visual aids, stage presence and gaining audience acceptance. Nearly anyone can be a good public speaker if they follow the formula the author explains in this ebook.