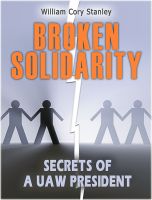 Broken Solidarity—Secrets of a UAW President
by

William Cory Stanley
(5.00 from 1 review)
Prepare to see the UAW, the world's most powerful union, as never before—from a position of leadership. One of the youngest presidents ever elected in the UAW is taking you behind the scenes. Imagine the perspective of an outsider promoted from the working class. Every chapter will be a key that unlocks an inner door of one of the most controversial organizations of our day.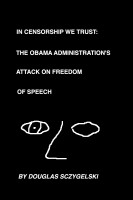 In Censorship We Trust: The Obama Administration's Attack on Freedom of Speech
by

Douglas Sczygelski
(1.00 from 1 review)
The author was a federal civil servant who was fired solely because he expressed political views, while off-duty and not in the workplace, that liberals dislike. Firing him was illegal, but the federal courts don't have jurisdiction to enforce that particular civil service laws, and the Obama administration refuses to reinstate him and refuses to explain why it is refusing to do so.