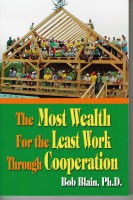 The Most Wealth: For the Least Work Through Cooperation
by

Bob Blain
The Most Wealth explains how we can achieve full employment and genuine social security with more free time to realize our natural destiny on earth, well-being and free time to enjoy ife. The key is understanding money as a medium of communication that exists to insure that we all share the work and share the wealth.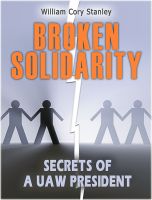 Broken Solidarity—Secrets of a UAW President
by

William Cory Stanley
(5.00 from 1 review)
Prepare to see the UAW, the world's most powerful union, as never before—from a position of leadership. One of the youngest presidents ever elected in the UAW is taking you behind the scenes. Imagine the perspective of an outsider promoted from the working class. Every chapter will be a key that unlocks an inner door of one of the most controversial organizations of our day.