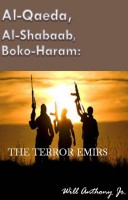 Al-Qaeda, Al-Shabaab, Boko-Haram: The Terror Emirs
by

Will Anthony, Jr
According to Al-Qaeda: Democracy is the religion of Infidels all of whom must be killed. One has to wonder why Al-Qaeda wants to murder millions of innocent people? But the answer is found in the fact that Al-Qaeda imagines and believes that both Jews and Christians want to destroy the Islamic religion and it is far better for them to eliminate their 'oppressors' before they do any harm to Islam.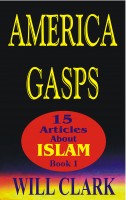 America Gasps
by

Will Clark
(4.00 from 1 review)
Only from patriotic citizens guided by God's hand has America survived this past seven years under Barack Obama's despotic leadership and his equally inspired administration. While Obama attacked America's foundation, idealism, and culture head-on, his administration battered America by sliming in through the back door to destroy individual freedom and private ownership with despotic regulations.
Related Categories