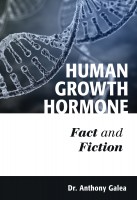 Human Growth Hormone: Fact and Fiction
by

Dr. Anthony Galea
Learn more about Human Growth Hormone and its effects on our immune function, osteoporosis, and the cardiovascular and respiratory systems. Learn about the importance of growth hormone in connective-tissue healing and in its future use in regenerative medicine.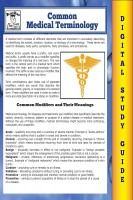 Common Medical Terminology ( Blokehead Easy Study Guide)
by

The Blokehead
A medical term consists of different elements that are important in accurately describing or identifying the extent, duration, location, or etiology of a terminology. These terms are used for diseases, body parts, symptoms, body processes, and procedures. Grab the Quick Study Guide now!