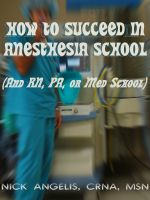 How to Succeed in Anesthesia School (And RN, PA, or Med School)
Debuting at number one for two different categories on Amazon, this helpful ebook shares all the wisdom (and foolishness) accumulated by Nick Angelis, CRNA, MSN, and arcs from choosing a career in healthcare to excelling in your profession once you actually graduate. Speaking of Amazon, this book will soon leave the free-range grassy plains of Smashwords to be eternally shackled to the Kindle.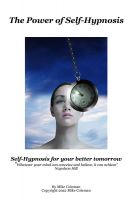 The Power of Self Hypnosis
If you have ever felt the magic of self-directed success, you will agree that there is nothing more exhilarating, more empowering and more stimulating than leading the life of your dreams. Sometimes all you need for spectacular success is a good start and the right technique. So, what is this technique? Welcome to the powerful new world of self-hypnosis.