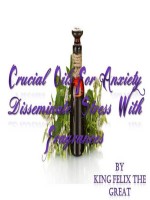 Crucial Oils For Anxiety Disseminate Stress With Fragrances
by

King Felix The Great
Anxiety and uneasiness are a typical piece of life, yet here and there negative or unexpected occasions toss us into a lopsided state where anxiety can feel unending and tension might incapacitate. Numerous normal wellbeing items, including vital oils, can tone down anxiety and make it more sensible. De-stress with the pleasures of fragrance based treatment.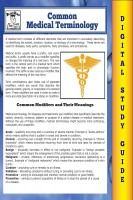 Common Medical Terminology ( Blokehead Easy Study Guide)
by

The Blokehead
A medical term consists of different elements that are important in accurately describing or identifying the extent, duration, location, or etiology of a terminology. These terms are used for diseases, body parts, symptoms, body processes, and procedures. Grab the Quick Study Guide now!