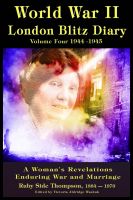 World War ll London Blitz Diary Volume 4
by

Victoria Washuk
This Diary is the 4th diary in a series of 4 diaries and was written during the World War two London Blitz years by a woman experiencing the nightly terrifying bombings. The diary reveals what the average Londoner experienced during that time; events that today have been forgotten or lost to younger generations.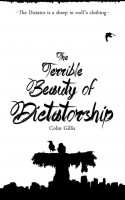 The Terrible Beauty of Dictatorship
by

Colm Gillis
Emergency powers are dictatorship by another name. In a post-9/11 world, they are widespread and affect you. But knowledge is power; this book will inform you about dictatorship and empower you. It is a history and analysis of dictatorship that grapples with the question of dictatorial powers as a central problem in political philosophy.
Related Categories