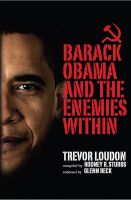 Barack Obama and the Enemies Within
"Trevor Loudon does the job that few in the media ever even attempt. This eye-opening book is proof that one person really can make a difference, especially when they have no agenda other than finding the truth." -Glenn Beck, #1 New York Times bestselling author and founder of GBTV.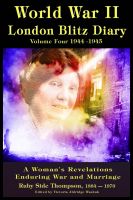 World War ll London Blitz Diary Volume 4
This Diary is the 4th diary in a series of 4 diaries and was written during the World War two London Blitz years by a woman experiencing the nightly terrifying bombings. The diary reveals what the average Londoner experienced during that time; events that today have been forgotten or lost to younger generations.