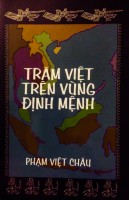 Trăm Việt Trên Vùng Định Mệnh
by

Phạm Việt Châu
Hơn 40 năm sau khi loạt bài "Trăm Việt trên vùng định mệnh" được đăng tải lần đầu trên tạp chí Bách Khoa (Sài Gòn 1969-1974), cùng với các tranh chấp biên giới và lãnh hải giữa Việt Nam và người láng giềng khổng lồ phương Bắc (và với cả các lân bang Trăm Việt), những điều chứa đựng trong Trăm Việt Trên Vùng Định Mệnh ngày càng minh bạch và đầy ý nghĩa.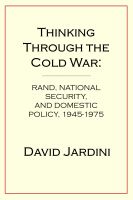 Thinking Through the Cold War
by

David Jardini
Thinking Through the Cold War is the first scholarly history of the RAND Corporation from its inception in at the end of World War II through the organization's diversification from military into social welfare research and policy analysis in the 1960s and 1970s. The book uses RAND as a window on the interaction among national security and social welfare policy making in Cold War America.
Related Categories