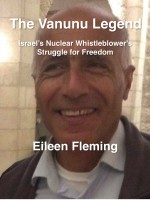 The Vanunu Legend Israel's Nuclear Whistleblower's Struggle for Freedom
by

Eileen Fleming
(5.00 from 4 reviews)
Israel's Nuclear Whistleblower, Mordechai Vanunu was 'freed' from 18 years behind bars on 21 April 2004 to open air captivity under draconian restrictions and 24/7 surveillance. The Vanunu Legend continues the saga the author began documenting in 2005, after meeting Vanunu in east Jerusalem on her first of eight investigative trips to both sides of The Wall in the Holy Land.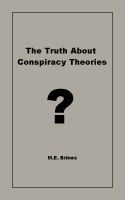 The Truth About Conspiracy Theories
by

M.E. Brines
(5.00 from 3 reviews)
Are Conspiracy Theories intrinsically absurd? Why do some people believe in them while others just laugh at the very idea? A must-read for every conspiracy theorist and scary as hell if you aren't.