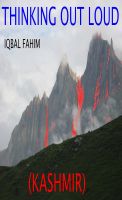 Thinking Out Loud
by

Iqbal Fahim
(5.00 from 1 review)
Thinking Out Loud, is a book on socio-cultural systems of the Jammu and Kashmir state. It deals with all the aspects of life of the people and their conversions into different ideologies, rendering into various sections, on the basis of castes affecting their cultural system. It also enlighten you on educational aberrations and inconsistencies of the educational principals employed by government.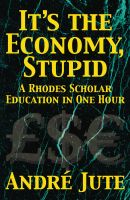 IT'S THE ECONOMY, STUPID a Rhodes Scholar Education in One Hour
by

Andre Jute
(3.20 from 5 reviews)
IT'S THE ECONOMY, STUPID explains in under an hour what truly matters in this (or any other) Presidential election. You'll be able to identify the culprits responsible for economic theory and policy — and you'll know why they've created this mess. In other words, you'll be as smart as Bill Clinton, the Rhodes Scholar for whom the catch phrase "It's the economy, stupid" was coined.
Related Categories