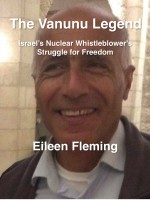 The Vanunu Legend Israel's Nuclear Whistleblower's Struggle for Freedom
by

Eileen Fleming
(5.00 from 4 reviews)
Israel's Nuclear Whistleblower, Mordechai Vanunu was 'freed' from 18 years behind bars on 21 April 2004 to open air captivity under draconian restrictions and 24/7 surveillance. The Vanunu Legend continues the saga the author began documenting in 2005, after meeting Vanunu in east Jerusalem on her first of eight investigative trips to both sides of The Wall in the Holy Land.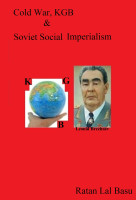 Cold War, KGB & Soviet Social Imperialism
by

Ratan Lal Basu
(3.00 from 1 review)
This booklet probes into the role of the Soviet espionage agency KGB during the cold war era from 1955 to 1991 and its secret war with the CIA, with glimpses of activities of the important Soviet moles in the CIA and the FBI of the USA.
Related Categories