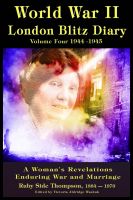 World War ll London Blitz Diary Volume 4
This Diary is the 4th diary in a series of 4 diaries and was written during the World War two London Blitz years by a woman experiencing the nightly terrifying bombings. The diary reveals what the average Londoner experienced during that time; events that today have been forgotten or lost to younger generations.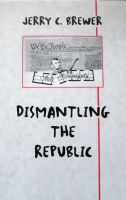 Dismantling The Republic
A chronicle of the incremental attacks on state sovereignty from the 1700s to the present. The principal figures responsible for dismantling the American republic and how they achieved that are identified. It delineates the specific issues that gave rise to the Tea Party Movement and concludes with a difficult, but feasible, solution to restoring the republic of 1787.