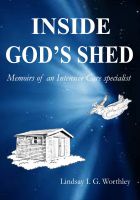 Inside God's Shed: Memoirs of an Intensive Care specialist
by

Lindsay Worthley
Inside God's Shed is a series of tales that describe the experiences of an Intensive Care specialist during his career and provide a portrait of the intensive care unit by taking the reader into the lives of patients, relatives, medical specialists, nurses, hospital administrators and even pharmaceutical industry 'reps'. These stories are of true events.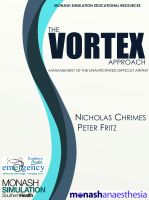 The Vortex Approach: Management of the Unanticipated Difficult Airway
by

Nicholas Chrimes
This text outlines a simple, team-based approach to managing the unanticipated difficult airway. The approach is designed to address many of the issues identified as contributing to morbidity & mortality in difficult airway management. It consists of a comprehensive education program based around a simple framework for decision making and supported by a straightforward cognitive tool.