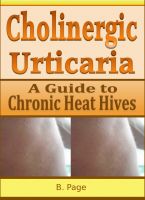 Cholinergic Urticaria: A Guide to Chronic Heat Hives
by

B Page
At age 18, Ben's life took a dramatic turn when he developed cholinergic urticaria--a hives disorder that reacts to heat. Over the next decade, he struggled to find ways to manage the condition, often trying various remedies in the process. Eventually, by God's grace, he was able to overcome his hives.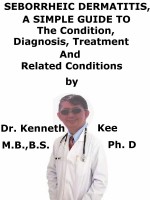 Seborrheic Dermatitis, A Simple Guide To The Condition, Diagnosis, Treatment And Related Conditions
by

Kenneth Kee
This book describes the Seborrheic Dermatitis, Diagnosis and Treatment and Related Diseases. Seborrheic dermatitis is a medical inflammatory skin disorder affecting the scalp, face, and body with a flaky, itchy, scaly, and red skin. Diagnosis is based on appearance and location of the skin lesions Treatment is: 1. A dandruff shampoo, 2. Antifungal agent 3. Topical steroid 4. Phototherapy 5. Diet.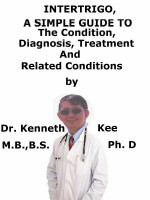 Intertrigo, A Simple Guide To The Condition, Diagnosis, Treatment And Related Conditions
by

Kenneth Kee
This book describes the Intertrigo, Diagnosis and Treatment and Related Diseases Intertrigo is a frequent inflammation of skin that are often in contact such as the groin, under the breasts, armpits and skin folds Symptoms: Itch Burning Odor Diagnosis: Skin appearance Skin scraping Treatment: Antibiotic or antifungal cream Drying agent Low-dose steroid cream Creams that protect the skin Talcum
Related Categories