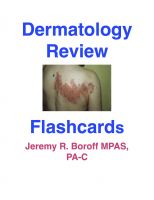 Dermatology Flashcards
This ebook is 25 multiple choice questions, answers, and detailed explanations over the area of dermatology. This book is intended to help prepare medical students, nurse practitioners, and physician assistants for concepts they may encounter on their boards.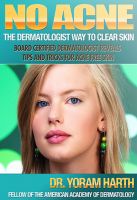 No Acne - The Dermatologist way to clear skin.
(5.00 from 3 reviews)
You should read this book ONLY if: You have Acne that bothers you. You want a down to earth, concise explanation by a top board certified dermatologist acne expert. You do not believe in one week over the counter or "natural" miracle cures. You want to hear the real truth and get practical tips on how to prevent, treat and clear your acne.