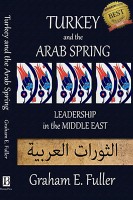 Turkey and the Arab Spring: Leadership in the Middle East
Turkey, after a remarkable decade of change, has faced the challenges of the Middle East's recent turmoil, mass movements and democratic setbacks to create a dynamic new foreign policy that will shape its role in Middle East leadership for years to come.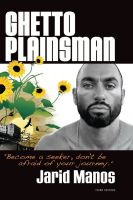 Ghetto Plainsman
Gritty, raw and spiritual, Ghetto Plainsman chronicles one man's triumph over humiliation, self-hatred, anger and violence in a chaotic journey between urban survival and the life-or-death struggles of the ravaged American Great Plains. This gripping parable takes us from the streets to the even more devastated American West and finally into a place of deeper healing for us all.