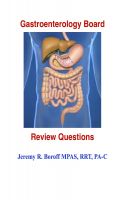 Gastroenterology (GI) Board Review Book
by

Jeremy Boroff
This ebook is 25 board style multiple choice questions, answers, and explanations in the area of gastroenterology. This books is designed for medical students, physician assistant students and nurse practitioners preparing for boards or to recertify.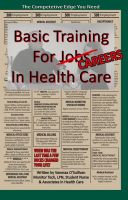 Basic Training For Careers In Health Care
by

Vanessa O'Sullivan
It is estimated that in the decade between 2010-2020, there will be 3.2 million additional jobs created in health care. Many of these jobs require no more than a high school diploma or less. If you, along with millions of other people that would like to make health care a career and are seeking these jobs, you will need an edge.