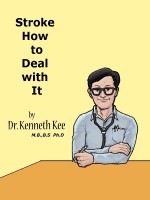 Stroke How to Deal with It!
Stroke How to Deal with It! A stroke is known also known as a cerebrovascular accident. It happens when the blood vessel to a part of the brain is blocked (due to a blood clot) or burst. The brain cells in that part cannot get the oxygen and nutrients so they are damaged and unable to function. When the brain cell is damaged, there is loss of function of the body part controlled by the brain cell.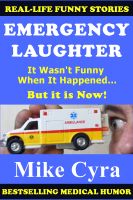 Emergency Laughter
(5.00 from 2 reviews)
Emergency Laughter: It Wasn't Funny When It Happened, But It Is Now! A collection of hilarious real-life medical stories written by a 20-year veteran of emergency medicine & surgery. Laughter helps the mind, heals the body and is a critical survival tool for all who deal with death, dying and disaster up close. Author Mike Cyra shows that it's ok to laugh at yourself and the world around you.