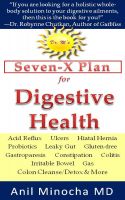 Dr. M's Seven-X Plan for Digestive Health: Acid Reflux, Ulcers, Hiatal Hernia, Probiotics, Leaky Gut, Gluten-free, Gastroparesis, Constipation, Colitis, Irritable Bowel, Gas, Colon Cleanse/Detox & More
(5.00 from 1 review)
"Dr Minocha's Seven-X Plan for Digestive Health is a valuable contribution to the field of gastroenterology. If you are looking for a holistic whole-body solution to your digestive ailments, then this is the book for you!"--Dr. Robynne Chutkan, Founder of the Digestive Center for Women. Dr. Minocha is Professor of Medicine and a practicing gastroenterologist and nutritionist.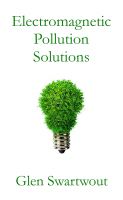 Electromagnetic Pollution Solutions
(5.00 from 1 review)
By Glen Swartwout The third edition of the classic self-help manual subtitled "What You Can Do To Keep Your Home & Workplace Safe: Exposes the Hidden Dangers In Your Everyday Environment" and emphasizes the simple solutions that he has implemented with hundreds of patients around the globe. He shares insightful clinical vignettes garnished over three decades of pioneering clinical work.