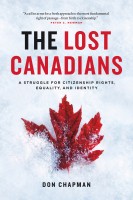 The Lost Canadians
by

Don Chapman
When Vancouver-born Don Chapman was six years old, he was stripped of his Canadian citizenship, thanks to an arcane provision of the 1947 Canadian Citizenship Act. Years later, he was stunned to discover that fact, and thus began his David and Goliath battle to change Canada's discriminatory citizenship laws. In riveting, hard-hitting prose, Chapman describes his fight to rectify this injustice.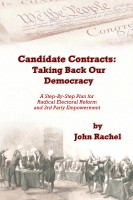 Candidate Contracts: Taking Back Our Democracy
by

John Rachel
Prepare to understand contemporary politics as never before! Prepare to see the future of American democracy! This manifesto offers a detailed, step-by-step plan for cleaning up the corruption in Washington DC, replacing the current crop of pay-for-play politicians with progressive, independent, minor-party candidates.