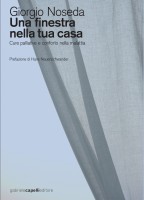 Una finestra nella tua casa. Cure palliative e conforto nella malattia
Nella medicina moderna il termine palliativo ha purtroppo assunto un significato vagamente negativo, di rimedio sostitutivo, di facciata, inadatto a risolvere del tutto un problema di salute. Le cure palliative non sono rimedi inefficaci, al contrario. Studi clinici testimoniano la loro validità anche in termini di sopravvivenza e di miglioramento della qualità di vita.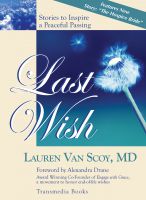 Last Wish: Stories to Inspire a Peaceful Passing (Updated Edition with New Hospice Story)
(5.00 from 2 reviews)
Last Wish portrays unvarnished, real-life stories of people reaching the end of life and struggling with approaching mortality. They will inspire you through their courage, conviction and spirit, and shine a light on the world of the intensive care unit. Last Wish also contains a decision-making "Compass" to guide you through the choices in life, death and what happens in-between.