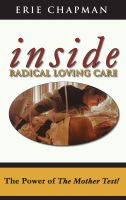 Inside Radical Loving Care
by

Erie Chapman
Inside Radical Loving Care distills the essence of Erie Chapman's three previous books into a single slender volume. It equips caregivers with stories of powerful examples and all the tools they need to live Love, not fear, every day and night. Execute the ideas in this book and your life and your work culture will change for the better. As a result, every patient's care will improve.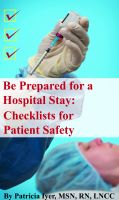 Be Prepared for a Hospital Stay: Checklists for Patient Safety
by

Patricia Iyer
Learn how to be an informed patient by getting inside information from a legal nurse consultant who has helped attorneys with thousands of medical malpractice cases. Patient safety checklists will teach you what to do to speak up to have a safe hospital stay. The book is also ideal for family members and visitors of a hospitalized patient.