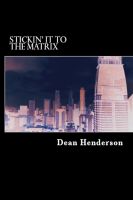 Stickin' it to the Matrix
by

Dean Henderson
Stickin' it to the Matrix is this generation's version of Abbie Hoffman's Steal This Book. Funny and irreverent, the book is above all a practical step-by-step guide to both escaping and extracting from the matrix. In Stickin' it to the Matrix, Henderson offers the reader the same insights that allowed him to "retire" at age 28, move to the country and author this, his 4th book.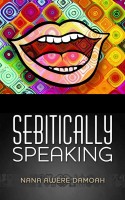 Sebitically Speaking
by

Nana Awere Damoah
Sebitically Speaking is an uplifting elixir that courses through the hearts and minds of readers and awakens their consciousness regarding how to improve themselves and their country. The author uses a perfect blend of wit and humour, inducing a mixture of laughter and tears from readers. Sebitically Speaking is an irresistible literary tiger nut that every lover of Ghana must chew.
Related Categories