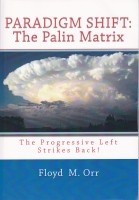 Paradigm Shift: The Palin Matrix: The Progressive Left Strikes Back!
by

Floyd M. Orr
(5.00 from 1 review)
Paradigm Shift is the story of the rise and fall of the American Empire as viewed within a psychosocial context. After eight years of Bush and Cheney, we were almost ready to turn our Titanic around before it hit the Iceberg from Wasilla. These are the rumors and legends about Sarah Palin that the mainstream media do not want you to know about their cash cow.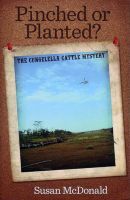 Pinched or Planted? - The Cungelella Cattle Mystery
by

Susan McDonald
(4.00 from 1 review)
It's a modern day, Australian real-life Whodunnit - Two mobs of cattle. - Hysteria. - A posse of police and neighbours. - A man charged with cattle rustling Accused of a crime he did not commit, it appeared as if the system was manipulated to point the finger at Graeme and away from other suspects. But it won't end there. The McDonalds are honest and innocent. This book is their story.
Related Categories