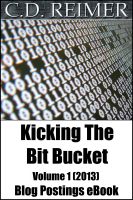 Kicking The Bit Bucket Volume 1 (2013) (Blog Postings)
The first volume of blog postings from Kicking The Bit Bucket, featuring 39 blog postings from 2013: "The Ballard of Bilbo Baggins By Leonard Nimoy," "Crashing At SFO With Carryon Luggage In Hand," "Driving While Black In My Apartment Complex," "The Nightmare Continues At Amy's Baking Company," "A Truly Tasteless French Ad About JFK Assassination" and "No Funemployment For Spongebob Squarepants".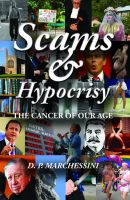 Scams And Hypocrisy
We are living in an era when the level of hypocrisy throughout the world is unprecedented. There has been hypocrisy since the beginning of time, but there has also been mockery and shafts of truth which have punctured the hypocrisy. Today, there is no mockery or truth. Anyone who contradicts the government is attacked and persecuted. This book pricks some of the more outrageous hypocrisies.