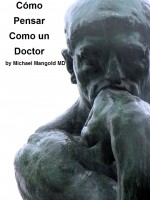 Cómo Pensar Como un Doctor
by

Michael Mangold
Este libro habla y explica cómo piensa un medico, Si usted es un estudiante de medicina auxiliar, una o un estudiante de enfermería, o incluso un trabajador en la administración de la salud, Usted se beneficiará de descubrir el proceso de cómo un MD o DO en cualquier encuentro con un paciente en particular puede llegar a un diagnóstico.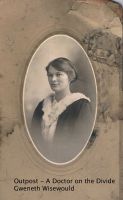 Outpost A Doctor on the Divide
by

Gweneth Wisewould
(5.00 from 1 review)
This book recounts the story of "The Doctor". Gweneth Wisewould gives a personal historical view of the people, their lives and illnesses, the beauty and ferocity of the local environment and great difficulties being the sole doctor practising in all weathers and harsh conditions. She forsake personal wealth to give her life to treat her patients in the Australian community in Central Victoria.