Postcard Revolution
by

Bob Blain
This is a collection of postcards sent to leaders, including members of Congress, the President, his council of economic advisers, chairs of sociology departments throughout the United States, Canada, and the United Nations. My purpose was to catch their attention with the old fashioned mail method rather than email. I hope you enjoy them and want to read more of my Smashwords books.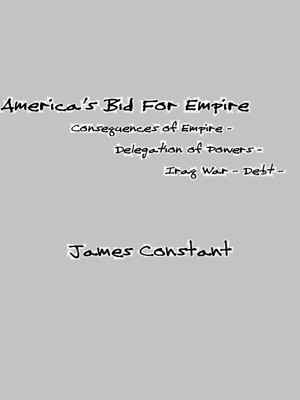 America's Bid For Empire
by

James Constant
Having delegated its legislative and war making powers to the wide discretion of federal judges and the president, Congress has kept Americans uninformed about the objectives and hard choices necessary for meeting the terrorist threat.
Related Categories