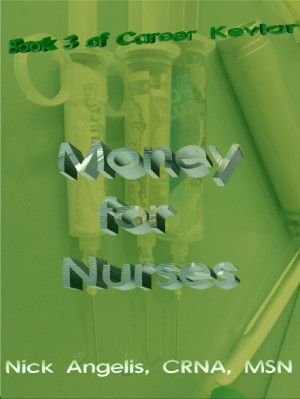 Money for Nurses
by

Nick Angelis
Finances and budgeting are scary words to many in healthcare, but they don't have to be. Besides exclusive, peer reviewed research by the author on retirement, benefits, alternative investments like bitcoin, and safe ways to save, this book contains the usual mix of funny stories and wacky shenanigans to make dry and dull subject matter entertaining and memorable.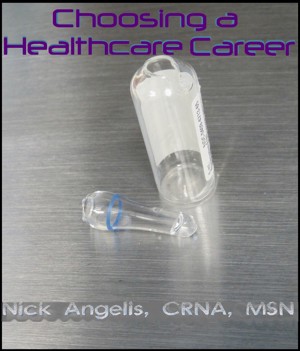 Choosing a Healthcare Career
by

Nick Angelis
Want a successful career in health care? ADVANCE for Nurses magazine contributor Nick Angelis shares wacky stories and timeless lessons based on his decade and a half of experience from a lowly nurse tech to an exalted nurse anesthetist! Learn practical tips on interviewing well, not being creepy, and avoiding the kind of student loan payments that tempt you to sell your children.