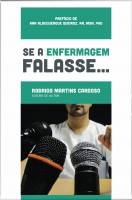 Se a Enfermagem Falasse...
by

Rodrigo Martins Cardoso
"Se a Enfermagem Falasse" inspira os enfermeiros a construirem mensagens eficazes sobre o seu contributo para a Saúde dos cidadãos. Com temas controversos e originais, é uma obra para todos os que querem dar voz à profissão! O livro aborda assuntos que não são falados nas aulas e que se evitam nas Instituições de Saúde! Obrigatório para enfermeiros, estudantes e utentes!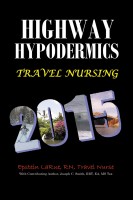 Highway Hypodermics Travel Nursing 2015
by

Epstein LaRue
Highway Hypodermics has brought the most conversant information to traveling nurses, staffing recruiters, and travel nursing company executives. In this newest Highway Hypodermics, most chapters received a complete rewrite, making this the most up-to-date book for travel healthcare professionals. It also includes a full chapter authored by Joseph C. Smith, the voice of authority for travel taxes.