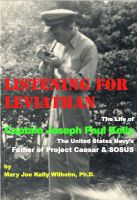 Listening for Leviathan
by

Mary Jo Kelly Wilhelm
(4.00 from 1 review)
Listening for Leviathan is the biography of Captain Joseph Paul Kelly, USNR, the US Navy's Father of Project Caesar and SOSUS. During the Cold War, Captain Joe Kelly headed the anti-submarine project that secretly tracked Soviet submarines during the Cuban Missile Crisis. Later, SOSUS discovered the causes of the destruction of the two US nuclear submarines Thresher and Scorpion.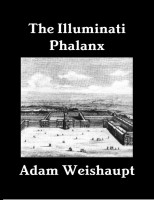 The Illuminati Phalanx
by

Adam Weishaupt
The family is the ultimate sacred cow. Yet what is the "nuclear" family other than two mediocre parents and a spoiled, consumerist pair of children? How can this be the unit of human progress? How can this express humanity's yearning to reach for the stars, to create a bridge to heaven and form a Community of Gods? Isn't it time for a new model of life based on the Illuminati phalanx?
Related Categories