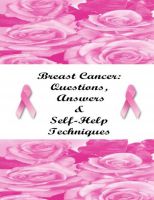 Breast Cancer: Questions, Answers & Self-Help Techniques
by

Stacey Chillemi
Having breast cancer can be devastating for the woman affected - and for her family and love ones. Many women diagnosed feel devastated, confused, and very alone. Today, approximately 1 in almost every 8 women (13.4%) will develop breast cancer in her lifetime. "Breast Cancer: Questions, Answers & Self-Help Techniques," brings together comprehensive information about breast cancer.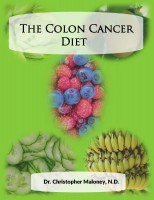 The Colon Cancer Diet
by

Christopher Maloney
Do you or a loved one have a diagnosis of colon cancer? Did you know that changing your diet could lower your risk of dying of it even after you've been diagnosed? When you finish this book I want you to be able to tell me, in one minute or less, how you should eat, exercise, and supplement to lower your risk of dying of colon cancer.