Nowhere, a Story of Exile
Anna Astvatsaturian Turcotte was a ten year old girl in 1988, living in the seaside city of Baku, in the Soviet Republic of Azerbaijan, when pogroms organized by the majority Muslim Azeri population drove the minority Christian Armenians out of the country. Anna's diary documented the organized terror in Baku, her life as a refugee, and her struggle to find herself.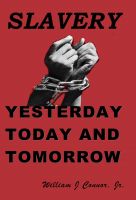 Slavery: Yesterday, Today and Tomorrow
A frank and open look at the situation of slavery as it existed in the world since mankind began its existance and a close examination of slavery as it exists in the 21st Century.