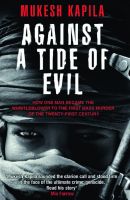 Against a Tide of Evil
Against a Tide of Evil is a strident and passionate cri de coeur. It is the deeply personal account of one man driven to extreme action by the unwillingness of those in power to stop mass murder. It explores what empowers a man like Mukesh Kapila to stand up and be counted, and to act alone in the face of global indifference and venality.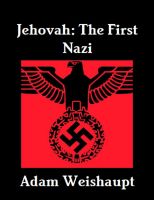 Jehovah: The First Nazi
This may be the most controversial book ever published. It does the unthinkable: it puts Jehovah on trial for his life for conspiracy against the human race, war crimes, and crimes against humanity. All of the charges that were brought against the Nazis at the Nuremberg Trials could equally be leveled against Jehovah. All of the atrocities of the Holocaust are prefigured in the Jewish Bible.