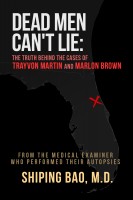 Dead Men Can't Lie: The Truth Behind the Cases of Trayvon Martin and Marlon Brown
by

Shiping Bao, MD
(4.67 from 3 reviews)
In his book "Dead Men Can't Lie," Dr. Shiping Bao talks openly and in a no-holds-barred manner about a number of major issues surrounding the George Zimmerman trial and the case of Marlon Brown. Dr. Bao is the Medical Examiner who performed the autopsies on both Trayvon Martin and Marlon Brown, two very high-profile and controversial cases still in the media.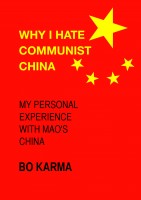 Why I Hate Communist China: My Personal Experience With Mao's China
by

Bo Karma
I must say that it's quite unbelievable for me to see how many efforts the media are doing nowadays to brainwash people into accepting the Chinese values as the best in the world. It's also very surprising to notice that now almost every movie and TV series finds a reason to either talk or show China on the screens.
Related Categories