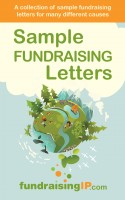 Sample Fundraising Letters
by

FundraisingIP .com
Are you at a loss for words and don't know where to start? How do you best get across how much passion you have for your work? How do you ask for money without sounding shy or rude? Make it easy on yourself and get inspiration and solid samples for your next fundraising letter from our collection of Sample Fundraising Letters!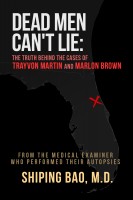 Dead Men Can't Lie: The Truth Behind the Cases of Trayvon Martin and Marlon Brown
by

Shiping Bao, MD
(4.67 from 3 reviews)
In his book "Dead Men Can't Lie," Dr. Shiping Bao talks openly and in a no-holds-barred manner about a number of major issues surrounding the George Zimmerman trial and the case of Marlon Brown. Dr. Bao is the Medical Examiner who performed the autopsies on both Trayvon Martin and Marlon Brown, two very high-profile and controversial cases still in the media.
Related Categories