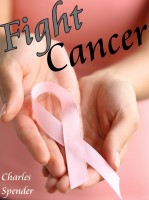 Fight Cancer
by

Charles Spender
This booklet describes an experimental treatment that serves to enhance antitumor immune response and to improve quality of life: "adapted cold shower." The improvement includes better mood and a reduction of fatigue, nausea, and pain. You can use it in addition to (not instead of) your conventional treatment plan. This approach should improve the chances of survival.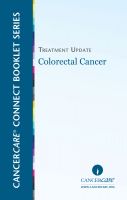 Treatment Update: Colorectal Cancer
by

CancerCare
Colorectal cancer can change everything for patients and families. But it is important to keep in mind that treatment advances have led to great progress in managing this diagnosis. This publication provides a reader-friendly overview of new treatment options and strategies that are helping people better cope with the challenges of colorectal cancer and maintain quality of life during treatment.
Related Categories