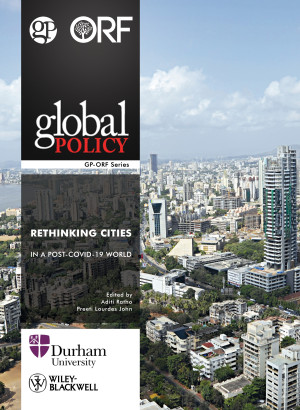 Rethinking Cities in a Post-COVID-19 World
by

Global Policy
Cities around the world have faced the brunt of the COVID19 pandemic. Rethinking Cities, edited by Aditi Ratho and Preeti Lourdes John, explores the relationship between the pandemic and urban health infrastructure, climate resilience, informal settlements and work, social infrastructure, and commercial investments. And it provides potential directions for urban planning.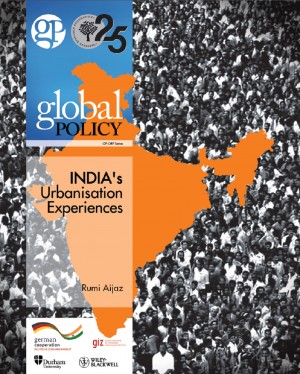 India's Urbanisation Experiences
by

Global Policy
This publication provides information on key urban challenges facing India, and directions the country could take to absorb and manage future growth. Five aspects responsible for achieving sustainable urbanisation are reviewed: Urban population trends, implementation of master plans, housing for the urban poor, solid waste management and the need for smart cities.